CompuRepair is a Brisbane based IT service specialist.
We service Australia, any major city including
Brisbane
,
Gold Coast
,
Perth, Sydney, Adelaide, Melbourne, Darwin, Canberra and any other place in Australia. Some services we offer are world wide like
Data Recovery
.
To solve any of your IT related issues, give us a ring on: 0403­-755-519.
more...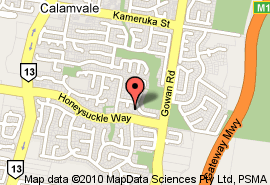 Based in the
Brisbane area
in Queensland, CompuRepair specialises in providing reliable onsite computer services in plain English. Our friendly and professional staff are here to answer any questions you may have about our company or our computer services.
Technology
today is complicated, ever-changing, and rarely comes with instructions. Each day, home and business users are becoming more and more reliant on their devices, data, websites, and networks. Most of us don't understand how our technology works, are never trained on how to do it, and don't have an easy way to get answers. To make things worse, customer support is at an all-time low - support phone calls often involve long hold times and overseas conversations with unskilled call center workers.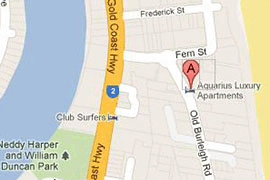 Our Mission:
We at CompuRepair want to help you understand and take control over your technology. We don't just fix problems; we explain why they happened and how to avoid them in the future. We don't just supply solutions; we carefully compare available technologies and make educated, customized recommendations. We take pride in teaching as we work so that you can feel comfortable with your technology. This is a unique approach in the computer industry, and our clients love it.
Our Values
Reliability:
At CompuRepair, you receive the kind of quality and service you expect from a leading company in computing support. Evolving as the needs of our customers change and as new opportunities are created in the market, you can rest assured that, working with CompuRepair, you will enjoy the latest services, technology and developments in the industry.
Teamwork:
We make it our responsibility to know you and your business. We work closely with you to ensure that the solutions we provide are tailored to meet your unique needs and challenges.
Customer Relations:
At CompuRepair, our priority is satisfied customers. We work hard for our customers and also value our relationships with the local community.
Call a technician for help
CompuRepair receives calls every day from people in need of computer repair services. Our technicians are experienced in any IT issues for home or business. We custom build computers to your needs and specifications, we can recover your data if disaster strikes and we can give advice on anything related to IT.
Here at CompuRepair, each and every one of our computer technicians have been carefully selected; we make sure that they have the appropriate technical expertise and experience. So, if you need same day, onsite IT support in
Springfield Lakes
,
Ipswich
,
Brisbane
,
Gold Coast
,
Logan
,
Forest Lake
,
Yarrabilba
,
North Lakes
and
Sunshine Coast
,
contact Us now: 0403­-755-519.
About CompuRepair Links
Please don't forget to check our other links for computer repairs. We offer services for any IT related issues including virus removal, data recovery, network setup and maintenance, laptop repairs just to name a few.