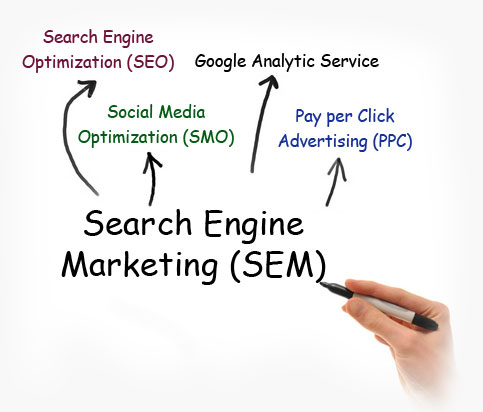 Search Engine Optimisation (SEO).
The way we approach search engine optimization was altered forever in 2013. Reflecting back on all the changes in SEO, the question must be asked: "What will happen in 2014?"

Updates in 2013
So what happened in 2013? Lots of Google algorithm updates.

Panda (started in 2011) reduced the amount of content farming that was going on within websites. In 2013, Google updated Panda on multiple occasions, although this was not anything that webmasters weren't already used to.

Penguin 2.0 (May 2013) and 2.1 (October 2013) saw more algorithm changes to fight against spam links and resulted in penalties for sites that broke the rules.

Hummingbird (August 2013) was a complete algorithm overhaul and completely changed the way sites would look at their content, keywords, and SEO strategies. It gave a heavier focus on semantic search and placed greater emphasis on the power of the Google Knowledge Graph.

Focus on content and mobile design in 2014
Google made it clear in 2013 that, to improve site rankings, advertisers need to make sure they're content driven. It is necessary to increasingly place more and more emphasis on quality-driven content. Content is the key to informing search engines about user engagement and intent. By understanding more about user intent, Google can make it easier and faster for searchers to find answers to all of their questions.

Mobile web design. In creating a page that is optimized for mobile users you have a few options. One is choosing a mobile web design which will only apply a few selected aspects of your original site. A mobile design typically allows for faster download speeds and is useful for highlighting less but more valuable information.

The downside of mobile web design is that there can occasionally be an issue with split-page ranks when a mobile web site is not coded correctly.

To bypass those concerns, a responsive design might be a better option. It is simply a shrunken-down version of your site. This allows you to keep most of your original information, although it can weigh down the load time.

Pay Per Click (PPC).
Pay per click marketing revolves around keywords. Keyword research, grouping, and organization is the key to creating winning AdWords campaigns, and search engines reward advertisers who can use effective keywords to create well organized, intelligently targeted pay-per-click campaigns.

CompuRepair and Search Engine Marketing (SEM).
We are experts in SEM, we will get your web site on the first page of Google and we'll keep it there. Our SEO specialists will identify any web site issues preventing you from reaching your goal to be seen on Google - we are only a call away:
0403-755-519
.
Here at
CompuRepair
, each and every one of our computer technicians has been carefully selected; we make sure that they have the appropriate technical expertise and experience. So, if you need same day,
onsite computer repairs
in
Brisbane
or on the
Gold Coast
then
Contact Us
now.