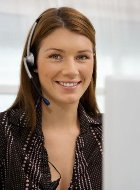 To speak with a CompuRepair representative please Contact Us or ring: 0403-755-519 and speak to one of our friendly technicians that can attend to your computer repair needs.

Computer Repairs Brisbane - Computer, Laptop and PC repairs in Brisbane, the Gold Coast and Sunshine Coast.

Computer Repairs Springfield Lakes

Ring: 0403-755-519 To book a Computer Technician in Brisbane, The Gold Coast or Sunshine Coast.
I have just used the best computer repair company I have ever experienced. You guys were so professional, punctual, sooo reasonable and not at all what I was expecting. Will certainly refer you to family and friends without hesitation. Thanks for all your help and all the best in the future.
Clare, Logan Central